Chiropractor Clay Larson D.C.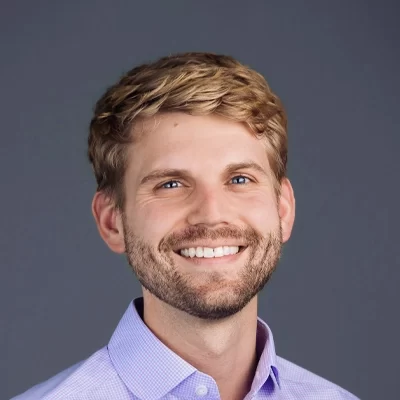 A native of the North Star State, Dr. Clay is proud to be serving the Twin Cities eastern metro. Dr. Clay earned his Bachelor of Science degree in biology from Wheaton College in Illinois. Having set his sights on chiropractic, he returned home to attend Northwestern Health Sciences University in Bloomington, MN. 
It was during his chiropractic education that he specialized in the Gonstead System of spinal analysis which focuses on the biomechanics of spinal motion and disc integrity. Dr. Clay was awarded for his commitment to excellence by the Gonstead Methodology Institute and has worked with some of the most experienced doctors in the field.
Dr. Clay has a passion for continued learning and works regularly with chiropractic students seeking to improve their craft. When not at the clinic, Dr. Clay spends much of his time reading books on any topic, keeping up with his family, and serving in his home church. If you would like to speak directly with Dr. Clay regarding how chiropractic may benefit you, he welcomes you to schedule a complimentary consultation to answer any questions you may have. At Big Idea, your consultation is a conversation, never a commitment.
OFFICE HOURS
---
Monday
Closed
---
Tuesday
10:00am - 6:00pm
---
Wednesday
10:00am - 4:00pm
---
Thursday
10:00am - 6:00pm
---
Friday
10:00am - 6:00pm
---
Saturday
10:00am - 6:00pm
---
Sunday
Closed